'Freedom Bird' 925 sterling Pendant with chain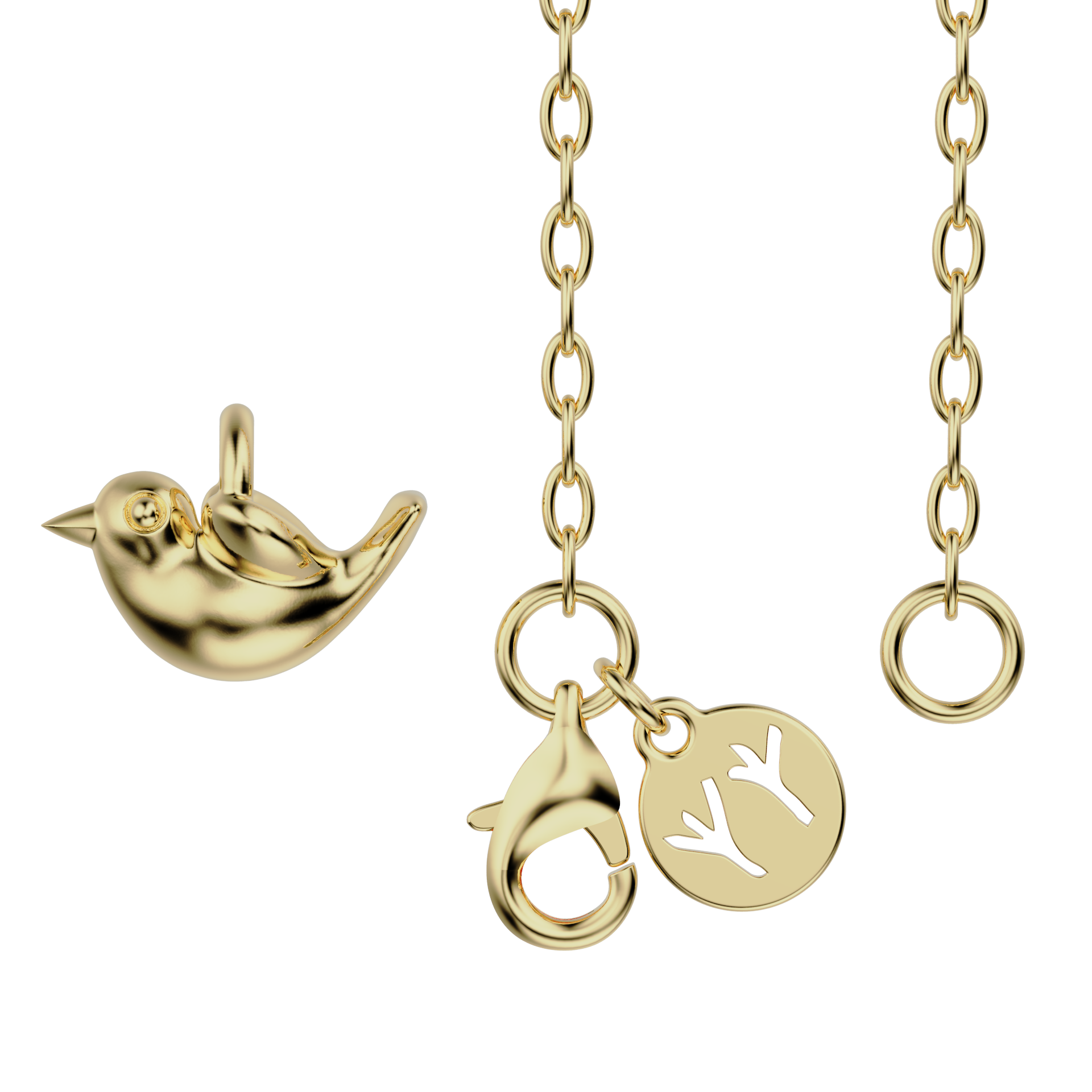 As with angels, some birds are symbols of uplift and peace with freedom and aspiration. This is really cute and fairly small and delicate bird at around 14.2 mm from beak to tail. The wings form a heart shape so you carry love around with you on your journey through life.
Swipe with finger or mouse over rotating image to completely interact 
Each pendant includes a Branded sterling silver trace chain that is adjustable from 18 inches down to 16 inches. 
Available in sterling silver that we rhodium plate (Platinum in colour) to help prevent tarnishing. Also in 18ct yellow gold plated sterling silver. 
All of our Tinybird products are delivered to you, packaged in a reusable velvet pouch and contained within our presentation box.