'Eve' Sterling silver women's bracelet.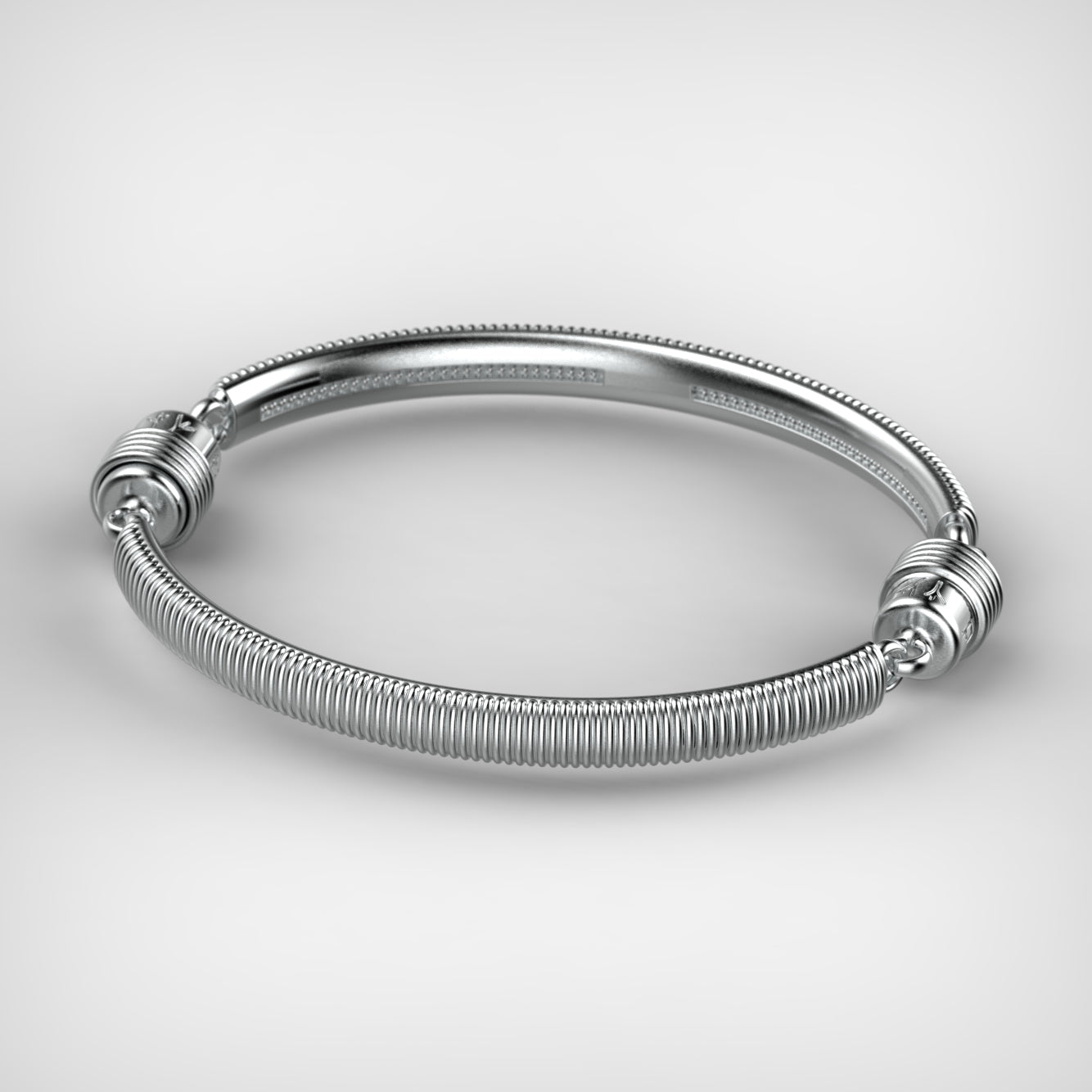 The creation account clearly indicates that God used Adam's rib to create Eve instead of making her from the dust of the ground as he had done for Adam. Well we all know woman are made of better stuff ! This design has a detail of a beaded line on its inside to add to its precious nature and is a comfort fit. This is a sterling 925 silver hallmarked product. 
This bracelet uses strong magnets for it connections and the halves are interchangeable with the rest of our bracelet halves range. You can collect our range and mix and match as your mood takes you. If you'd like to purchase bracelets by selecting halves at a time visit our 'create your own look' collection. All of our jewellery is solid and never hollow- it's made to last so you can love it for years.
Available in sterling silver that we rhodium plate (Platinum in colour) to help prevent tarnishing. Also in 18ct yellow gold plated sterling silver. The antique looking black is a black gold plating to add lush contrast.
'How the bracelet system works'
All of our Tinybird products are delivered to you, packaged in a reusable velvet pouch and contained within our presentation box.