'Adams rib' Sterling Silver Earring droppers.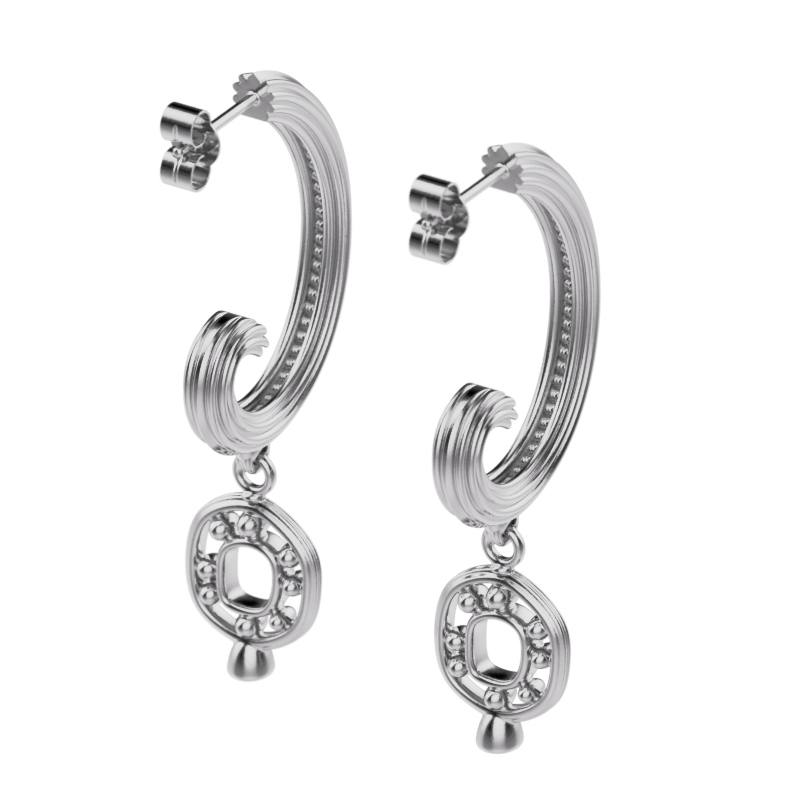 God used Adam's rib to form Eve to show that they were actually the same created being, two halves of a whole. This meaning behind the design makes an ideal gift of love.
Beaded detail on the inside of the scroll creates an extra layer of preciousness. This is a sterling 925 silver product. This is a statement ear dropper at around 44 mm long and weighing approx 9.7 grams the pair.
Swipe with finger or mouse over rotating image to completely interact 
 Available in sterling silver and gold plated sterling silver.
All of our Tinybird products are delivered to you, packaged in a reusable velvet pouch and contained within our presentation box.