'Adam and Eve' Sterling silver Earring droppers.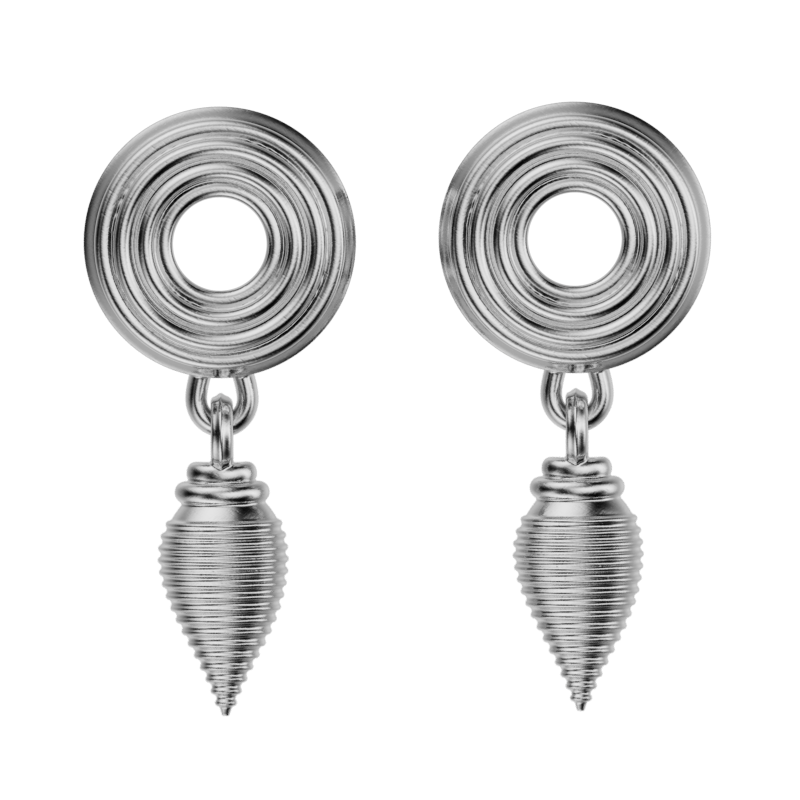 This combines our 'Adams rib' and 'Eve' ring ideas together forming our 'Adam and Eve' classic dropper. These are average size at around 22 mm long and weigh around 3.7 grams each pair. These are a classic timeless look made to last.
Swipe with finger or mouse over rotating image to completely interact 
Available in sterling silver. Also in 18ct yellow gold plated sterling silver. 
All of our Tinybird products are delivered to you, packaged in a reusable velvet pouch and contained within our presentation box.