'Brimstone' Sterling silver women's Ear studs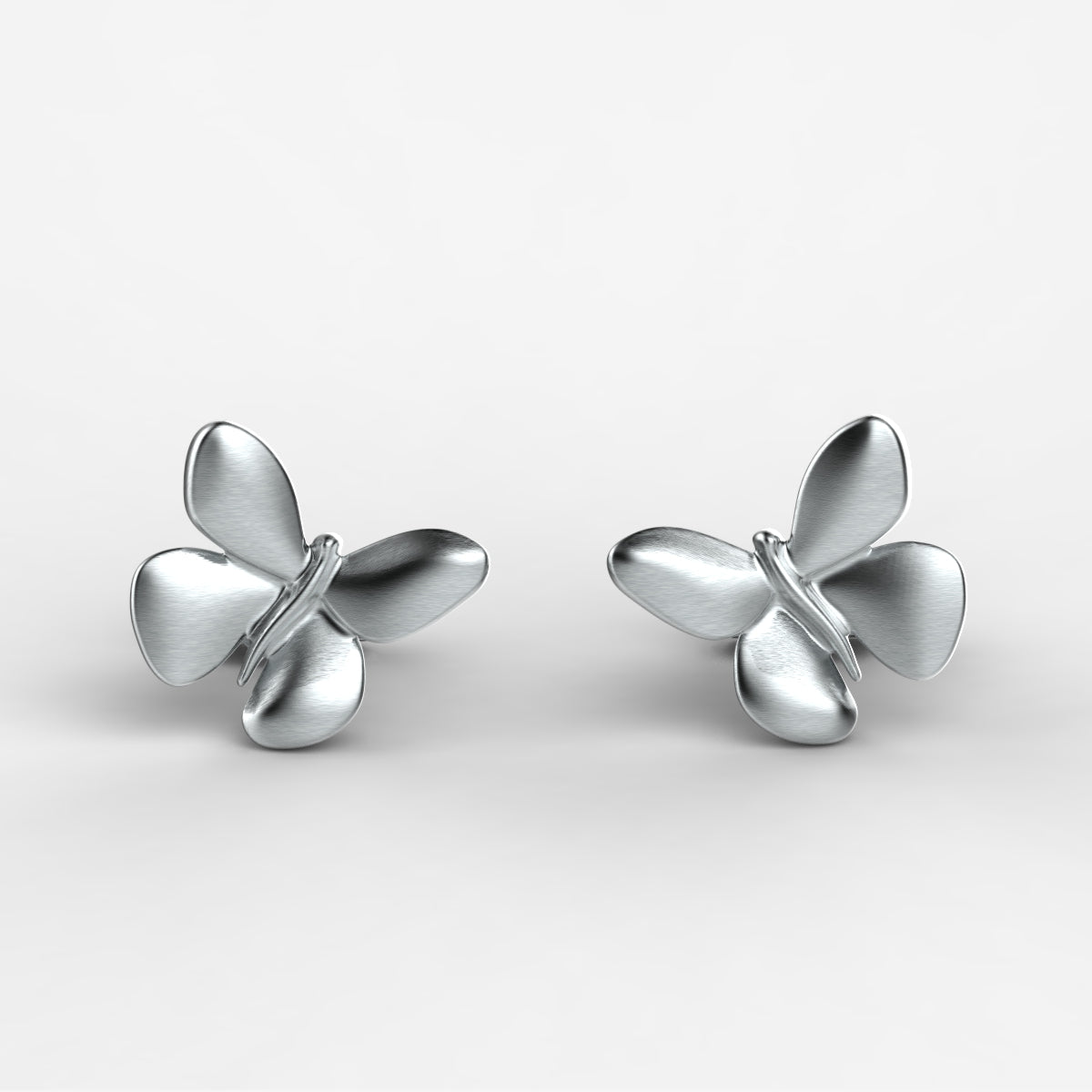 Interactive fun : Please rotate and zoom!
It is commonly believed that the word "butterfly" is a derived from "butter-coloured fly" which is attributed to the yellow of the male Brimstone butterfly, the female being a much paler whitish-green. Wear these as a connection to the great outdoors in our green and pleasant land. These are about 12.5 mm across the wings and weigh around 1.8 grams per pair.
Available in sterling silver that we rhodium plate (Platinum in colour) to help prevent tarnishing. Also in 18ct yellow gold plated sterling silver. 
All of our Tinybird products are delivered to you, packaged in a reusable velvet pouch and contained within our presentation box.