'Love birds' Ear droppers.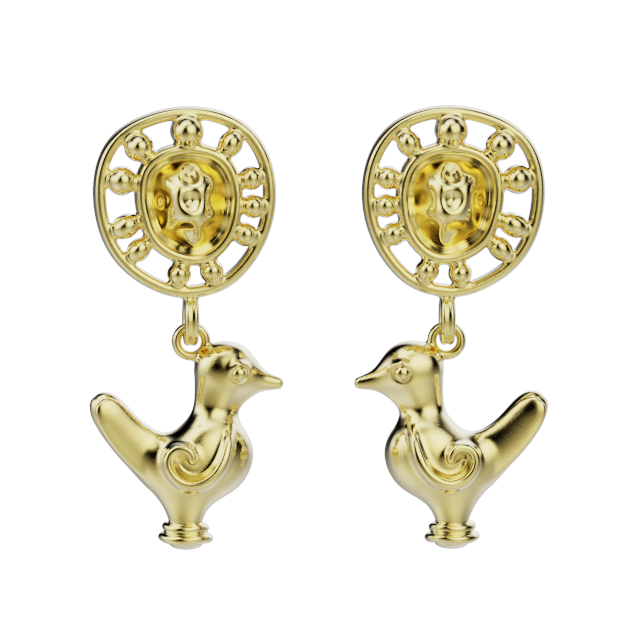 Birds are often found in pairs, and some, like doves, have a reputation for choosing lifelong mates. 
Available in sterling silver that we rhodium plate (Platinum in colour) to help prevent tarnishing. Also in 18ct yellow gold plated sterling silver. The antique black/grey  is a black gold plate.They are 31mm long.
All of our Tinybird products are delivered to you, packaged in a reusable velvet pouch and contained within our presentation box.